Looking At The Different Types Of Mold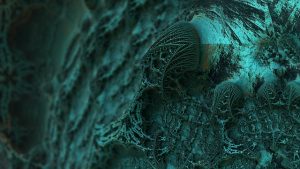 Mold is a dangerous substance that thrives in dark, moist and humid conditions. When it comes to your home restoration, mold damage should be a key consideration. Mold often goes unnoticed, till it has wreaked significant havoc. By then, your walls, flooring and organic material may have already been destroyed. Therefore, every homeowner should know the different types of mold that could grow in their homes.
What Causes Mold Growth?
Mold will usually grow in places where there is a presence of moisture. This moisture could be a result of humidity or water damage in the form of roof leaks, pipe bursts or floods. This is why it is very important to get timely home restoration after water damage.
Water damage and mold growth go hand in hand. Water can seep into nook and crannies, and lead to the growth of mold. Home restoration experts will perform moisture extraction and dehumidifying to ensure your home is no longer conducive to mold growth.
Types of Mold in Homes
In order to limit mold growth, homeowners need to first acquaint themselves with the different types of mold. Mold can be classified into three categories.
Allergenic
Allergenic mold leads to allergic reactions like asthma.
Pathogenic
Pathogenic mold may exacerbate health problems in those already suffering from acute illness.
Toxigenic
Also called toxic mold, it produces toxic elements that can lead to serious health conditions.
Here are some common types of mold that may be found in your home.
1.    Aspergillus
While this is an allergic mold, it has the tendency to become toxic too. There are over 185 species of this mold in different colors, characterized by long, flask-like spores. Aspergillus is commonly found in American households, due to which it is one to look out for. This type of mold can lead to asthma and other respiratory problems.
2.    Aureobasidium
Aureobasidium is an allergenic mold. It is common in households and may be seen growing behind wallpapers and wooden surfaces. It has a distinct pink color and usually turns brown with age. It not only poses a threat to hardwood floors but also causes eye infections and skin problems like dermatitis.
3.    Cladosporium
Cladosporium is an allergenic mold that causes allergic reactions, irritating the skin, eyes and nose. It is fairly common in houses and grows on indoor materials like fabrics, carpet and upholstery. It is often seen thriving inside cupboards, making it hard to notice it till a lot of damage has been done. It has a suede-like texture and is usually greenish-brown in color.
4.    Stachybotrys
This is commonly referred to as 'black mold.' It is a dangerous mold that leads to flu-like symptoms. This toxigenic mold can be even more detrimental for children and people with lung and other respiratory issues. It has a dark color but may also appear to be greenish in color. It is often recognized by its strong, must odor. Stachybotrys has a slimy texture and often preys on cellulose materials like wood, and cardboard.
5.    Chaetomium
Chaetomium is often found in homes that have suffered water damage. Get home restoration after water damage to get rid of this mold. It often thrives in wet and dark conditions. Therefore, you would be likely to spot it in cupboards, basements, under the sink, and behind your wallpaper. It is very similar to black mold and has a cotton-like texture. Like black mold, it has a musty scent and changes color over time.
6.    Penicillin
Penicillin is an allergenic mold that is often spotted in water-damaged homes. You would find it on materials like carpet and wallpapers, and at times even on mattresses and bedding. It spreads very quickly as its spores become airborne and travel from one area to another. Penicillin can instantly be recognized by its blue-green color and velvety texture.
7.    Ulocladium
This type of mold also thrives in wet conditions. Due to this, it is often found in bathrooms and basements, or even windows that have retained moisture. It promotes allergic reactions and some serious health conditions as well. Ulocladium can be hard to recognize, as it is has a black color that is very similar to other mold types.
Home Restoration after Water Damage
As most mold types thrive in moisture, make sure you ensure a complete home restoration after water damage. You may get rid of water for the time being, but mold removal can be lengthy, which requires the services of a professional.
Home restoration experts can help rid your home of existing mold growth as well curb the spread of mold for the future. If you spot any of these mold types in your homes, contact a home restoration service for mold removal and remediation.
Living in an area prone to water damage, you should have access to 911 Home Restoration of Tahoe. They will ensure timely water damage restoration, mold testing services as well as mold and odor removal to make your home a livable space for you and your family.