About 911 Restoration of Tahoe
Meet the Owner: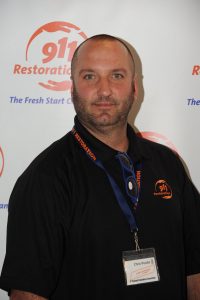 911 Restoration of Tahoe is run by a brother and sister team, Chris and Dana Poulin. Chris has provided window-cleaning services for the community since he was 18. When he was 21, he opened his own business. One of his first customers was a woman who still calls him to clean her windows twice a year, which is a major testament to his customer service.
Dana is a bookkeeper who is not afraid to get her hands dirty with mold, fire, and water damage restoration jobs. She has worked with many types of companies as their accountant and helped in the day-to-day running of these businesses. She puts that success to work in the family water damage restoration company to ensure a stable business that provides exquisite service to their customers.
The Poulin's goal with 911 Restoration is to provide the entire Lake Tahoe area with professional and compassionate water damage restoration services. They want to make every customer happy by getting their home or business back to normal. They love meeting their customers and building lasting relationships, so give 911 Restoration of Tahoe a call today to see how they can help you with disaster restoration.
Water Damage Protection Tips From The Owner: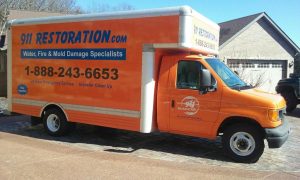 Chris Poulin, owner of 911 Restoration of Tahoe, has completed the Institute of Inspection, Cleaning, and Restoration Certification courses for water damage restoration and other property disasters. His experience on the job taught him what to look for to keep your home safe in the summer, fall, winter, and spring.
Rain is a common concern for any property owner. One heavy storm can be the difference between a sturdy house and a roof leak saturating wooden support beams. For emergency disaster restoration services, call 91 Restoration and we will be there within 45 minutes.
Pipe bursts and Ice Dams are common occurrences during the winter. In order to avoid these, Chris recommends:
Insulate your plumbing
Keep your cabinets open during the winter
Clean out your rain gutters
Staying ahead of the seasons is important to maintain a dry building. In case you find yourself dealing with a pipe burst, shut off your water line and call 911 Restoration for same day service from trained water damage Tahoe professionals.
911 Restoration of Tahoe Provides a Fresh Start
It is the compassion and friendliness that Chris and Dana bring to every job that separates them from the competition. They will handle all your disaster restoration and property repair needs per your request. Working with this brother and sister team is like being part of the family and they will happily make your house feel like a home again once the restoration job is complete.