Reviews
With over 30 years of experience in the restoration industry, 911 Restoration has accumulated a large portfolio of satisfied customers eager to share their positive experience with you.
Since we provide a very vast array of services, our customers vary and include all personal, business and government entities:
Celebrities and VIPs
Property owners, managers and tenants
Management companies and large complex building owners
Big corporations, insurance companies and banks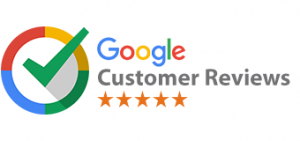 Angel McKissack

24th of February 2018

Came home to our tahoe vacation home to find out we had a slow leaking pipe for a few weeks and caused major water damage and mold. Fortunately after having a few companies come out and give us estimates we settled on the best. They gave us the best pricing (insurance would not cover so we had to pay), the FRIENDLIEST people and they got the job done immediately without hesitation. We gave them a 10% deposit and it was already being handled. The When we came back into the home it smelled amazing. These guys are absolutely wonderful and I would recommend them absolutely to anyone. Thank you so much 911 Restoration.

Clint Joaquin

24th of February 2018

These guys are the best! After coming home on a Monday evening to an overflowed toilet with water everywhere, I called 911 Restoration Tahoe immediately. Chris the owner called back very quickly within a half an hour and came over to my house shortly after that. Chris and his crew went to work right away, calmed me down and stabilized the situation. He explained the process for the next few days and got everything cleaned up. They're also proficient with insurance companies which helped that process a lot too. Big THANK YOU to Chris and his crew. Very professional and friendly. Great job 911 Restoration Tahoe!!!

Loreen Major

15th of July 2021

911 Restoration and in particular Chris Poulin GM is truly the most professional, responsive and caring company I have ever worked with. I found myself in a very unpleasant situation having discovered mold in my apartment. I called 911 Restoration based on the reviews and Chris immediately returned my call, let me know he was just finishing a job at the other end of town and that he would be over in an hour. Chris called as he was on his way and arrived within 45 minutes from the time I initially called. He thoroughly inspected my apartment, offering information and advice while taking measurements, readings with his instruments and numerous pictures. I later found it necessary to call him that evening requesting a rush on the report and estimate as the mold was affecting mine and my dog's health and we needed to find emergency housing. He was so kind and empathetic and he turned the report around to me within 24 hours. The report was meticulously detailed and he offered and I called with some questions which he thoroughly answered. It's been a very difficult time and experience and Chris understood that and I will always be so grateful for his service and support. I do not usually write reviews and I am standing in a mess of hurried packing, but if anyone has a chance to read this Please call Chris and 911 Restoration. You will be extremely satisfied! Thank you again Chris!!!