Water Damage in Lake Tahoe, NV
911 Restoration of Tahoe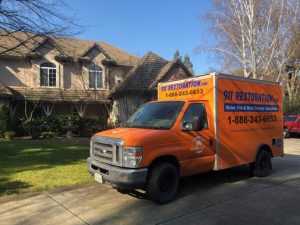 The water damage team at 911 Restoration of Tahoe is determined to make your well-being our number one priority when our staff is called to remediate a home disaster in Lake Tahoe.
Our specialists ensure that they will provide homeowners with the highest quality customer service experience in the industry, no matter how big or how small your emergency may be.
Water damage in Lake Tahoe tends to lead to mold growth when it goes unmitigated, so our water damage Tahoe crew is available 24/7/365 and will arrive within 45 minutes to cleanup your water damage. Call us at (530) 290-3468 and allow us to offer you a free visual inspection.

At 911 Restoration of Tahoe, we offer a Fresh Start with our comprehensive selection of property damage restoration services, including but not limited to:
Water Damage Restoration
Sewer Backup Cleanup
Mold Removal
Fire and Smoke Damage Restoration
Disaster Restoration
Commercial Property Restoration
Crime Scene Cleanup
Whether you're a Tahoe homeowner or business owner, 911 Restoration of Tahoe is your Fresh Start! We'll communicate with you throughout the entire process, help answer questions related to insurance, and restore your property to its pre-damaged condition. One of our IICRC-certified teams is dispatched within 45 minutes of your call! Contact us today, and one of our friendly representatives will assist you in finding the nearest Tahoe location.
Angel McKissack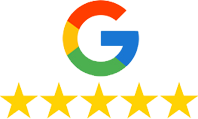 Came home to our tahoe vacation home to find out we had a slow leaking pipe for a few weeks and caused major water damage and mold. Fortunately after having a few companies come out and give us estimates we settled on the best. They gave us the best pricing (insurance would not cover so we had to pay), the FRIENDLIEST people and they got the job done immediately without hesitation. We gave them a 10% deposit and it was already being handled. The When we came back into the home it smelled amazing. These guys are absolutely wonderful and I would recommend them absolutely to anyone. Thank you so much 911 Restoration.
Water Damage Restoration
The winters can be very cold, and our water damage restoration techs in Tahoe know this can influence the home in many different ways, with a leaky pipe causing moisture to cause permanent damage.
When the water in the plumbing system freezes, our water damage restoration team in Tahoe knows that it can cause pressure to build up in the pipes, creating a burst.
Property owners should be especially wary of property damage during these winter months. Natural disasters such as snow storms and ice dams can potentially have you needing unplanned water damage restoration services. 
We are well-versed in remediating all other causes of water damage and will use the most advanced services in the industry to get your home looking like it was never infiltrated by water, so call us today at (530) 290-3468.
Service area map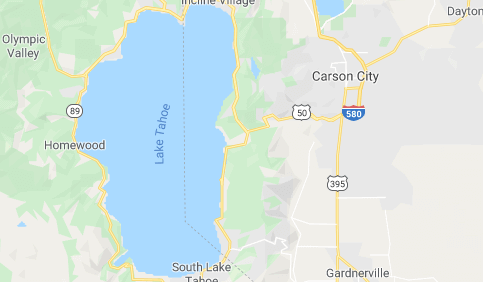 Cleaning Services & Disinfection Solutions
Our community in Lake Tahoe is currently facing the challenges associated with the coronavirus pandemic. The coronavirus causes flu-like symptoms that can become very serious for older individuals and those with pre-existing conditions. Protecting our community from this virus requires all of us to do our part. You can take steps to slow the virus's spread by staying isolated. You also have the option of sanitizing your property with the help of professionals. If you've suffered water damage in Lake Tahoe, this is especially important. 
You can get help with disinfection and cleaning by contacting 911 Restoration of Tahoe. Our IICRC-certified crews are ready to help commercial and residential property owners. We offer specialized disinfection solutions based on the recommendations of the EPA and the CDC. As a locally owned and operated company, we can reach your property quickly to offer you cleaning services. Take proactive steps to get back your peace of mind by reaching out to us right now.
Mold Removal In Tahoe

Our experts know exactly how to correct all issues associated with water infiltration in order to stop any mold growth.
A pipe burst is not the only way a mold infestation may begin, if any water gets inside your household it can cause any dormant mold spores to blossom into a full-blown infestation.
Getting the substance and spores removed completely is not only important to keep your household sanitized, but it's necessary to keep your health intact, since inhaling spores can cause respiratory issues.
Call our mold removal technicians in Lake Tahoe at (530) 290-3468 when you notice any sign of water damage or mold growth in your household and our agents will do whatever it takes to make your home clean and dry again.
Sewage Backup Cleanup In Tahoe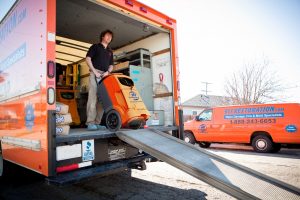 Having been in the industry for many years, we know all the ins and outs of practically every type of home sewage system. When we are moving in and out of your home, we will be sure to treat it like it was our own.
Through all the experience of our sewage restoration cleanup experts in Lake Tahoe, we have seen everything. Most important, we have come to realize that there are mainly three major reasons sewage problems occur- clogged pipes and drains, damaged sewage systems, and old, deteriorating sewer lines.
Fortunately, our crews are constantly standing by and know-how to remediate all causes. 
Our sewage backup cleanup unit in Tahoe uses professional-grade equipment. Our Tahoe operation extracts all traces of moisture from your home, so call us today!
Fire Damage Restoration
We understand how overwhelming a home fire can be. Not to mention, the cost and time it takes to recover can feel like a disaster on its own. Fortunately, we understand the effects of a disaster.  
In fact, our fire damage restoration pros in Tahoe never want you to feel alone during a time like this. We do whatever we can to be at your doorstep as quickly as possible.
Once we get on the scene, we will survey the scene to inspect the extent of the damage and decide what services need to be provided.
Our Tahoe fire damage crews in Tahoe will remove smoke stains and odor, clean up all tar and ash and remediate any water damage that was left by the fire hoses, so call us at (530) 290-3468 as soon as the fire department has left your home.
Disaster Restoration In Tahoe

The disaster restoration group in Tahoe is qualified to prove to our customers that we will do everything we can to protect them after their home has been struck by a disaster.
Our experts are fully equipped with the most state-of-art machinery. In fact, they'll mitigate water, fire, smoke, mold, and any other type of disaster damage.
We know that in many instances water is involved. For this reason, water damage restoration is our specialty.
Our water disaster cleanup techs in Tahoe will go the extra mile to completely repair your home in a timely manner.
We Keep Our Customers Happy During Every Type Of Remediation Job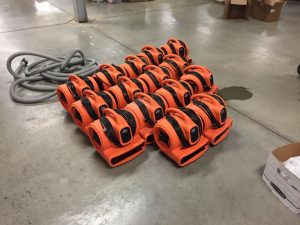 No homeowner is as prepared as they think they may be. When a leak or flood causes mold in their living space, it can be stressful. Our water damage Tahoe specialists are aware of the sensitive nature of the situation.
Our IICRC-certified water damage pros in Lake Tahoe want to make sure you feel at ease once our crews are on the job. This way you can focus on the successful outcome, instead of the immediate problem at hand.
We make this process easy since we take on all responsibility for the water cleanup. Your Fresh Start begins as soon as our operation arrives on the damage site, such as assisting you with your homeowner's insurance claim.
Homeowners can rely on us to help you with literally anything during the remediation process, so call our water damage techs in Lake Tahoe at 911 Restoration of Tahoe today at (530) 290-3468.
Serving the communities of Glenbrook, NV, Homewood, CA, Meyers, CA, South Lake Tahoe, NV, Stateline, NV, Tahoe, NV, Tahoma, CA, Zephyr Cove, NV, Tahoe City, NV, Kings Beach, CA, Kirkwood, CA, Incline Village, NV and surrounding area.
Our services are generally outside the scope of a licensed contractor. As such, we are not licensed by the Nevada State Contractor's Board. We follow state and local laws diligently.***