Water Damage Restoration in Tahoe, CA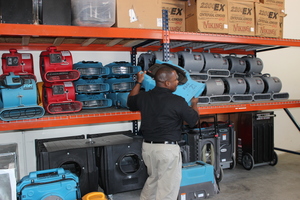 Home floods can happen anytime, anywhere. However, if it ever happens, homeowners can feel safe knowing that the water damage techs in Tahoe at 911 Restoration Tahoe are available 24/7/365 in order to protect them every single day of the year.
Our water damage experts in Tahoe have many years of experience working in the home restoration industry. Our team is licensed, bonded and insured to get the job done correctly the first time around.
Call us at (530) 290-3468 and allow us to provide you a free visual inspection.
The IICRC-certified water damage restoration experts in Tahoe go through a rigorous training processes that make them exceptionally qualified to offer comprehensive water damage services, such as:
Restoration of pipe bursts
Mold testing services
Flooded basement water removal
Leaky water heater repair
Correction of burst washer hose
Toilet overflow Cleaning
Restoration of faulty fire sprinklers
Mold infestation cleanup
Fungus and mold decontamination
Cleanup of flooded and moldy crawlspaces
Mildew deodorization
Overall comprehensive damage repair
Property owners should be especially wary of property damage during these winter months. Natural disasters such as snow storms and ice dams can potentially have you needing unplanned water damage restoration services.
When you need the best water cleanup and drying processes in the industry, call our water damage restoration technicians in Tahoe. We will respond within 45 minutes to give you a free home inspection.
Water Damage And Mold Growth Go Hand In Hand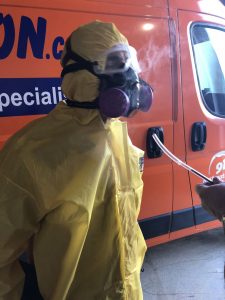 If water has recently invaded your living space, then our water damage restoration technicians in Tahoe want homeowners to be aware that you may also have another problem growing in your home that you may not even be aware about.
This problem is mold, and it loves moisture. Our agents in Tahoe understand mold spores have the chance to easily develop into an infestation.
We want you to know that when you hire us we will cover all your bases, so you can completely relax and let extract the water, dry the premises, restore any damage and remove mold, if needed.
Call us at (530) 290-3468 and see how we can help you.
Our restoration pros in Tahoe have many years of experience with water damage specialist, and we know the comprehensive techniques and skills needed to properly, safely and quickly administer the remediation procedures.
We will check every corner of the property to locate the source of the water damage, and repair it at the source, so call our water damage restoration experts in Tahoe today.
We Are Here To Mitigate All Aspects Of A Water Disaster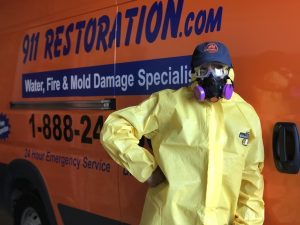 Our pros in Tahoe understand just how overwhelming this whole ordeal can be, but when you hire our us you can let us take over complete responsibility, so you can have peace of mind.
We want you to understand that dealing with invasive water in your home requires outside help, and our experts in Tahoe is here to help you with it all. We want you to be able to literally just relax while we get to work restoring your home.
It can be confusing to understand your insurance policy, especially if you have never had to use it before, which is why we will go over your damages with you and file your claim for you on your behalf.
Our flood damage restoration in Tahoe always offers affordable prices on all of our water remediation services. You can stay calm if for some reason your issue is not fully covered. Call us at (530) 290-3468 and learn how we can help.
Call our water damage restoration crew in Tahoe at 911 Restoration of Tahoe today and our members will get your home on the path to a fresh start as quickly as possible.
Serving the communities of Glenbrook, Homewood, Meyers, South Lake Tahoe, Stateline, Tahoe, Tahoma, Zephyr Cove, Tahoe City, Kings Beach, Kirkwood, Incline Village, NV and surrounding area.