Disaster Restoration in Tahoe
When homeowners discover that a pipe leak has flooded their home they can call the disaster restoration Tahoe pros at 911 Restoration of Tahoe any time and we will be there within 45 minutes.
Our disaster restoration contractors in Tahoe know how important it is to act fast in all situations involving a disaster, which is why our disaster restoration workers in Tahoe make sure to stay available 24/7/365, making it possible for us to help you at the most inopportune times.
Getting your home as dry quickly, is the best way our licensed, bonded and insured disaster restoration techs in Tahoe can reduce structural damage, minimize destroyed possessions and stop mold growth.
Call us at (530) 290-3468 and learn how we can help.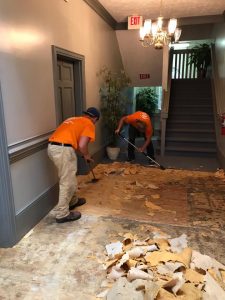 We offer same day services for all water disasters and will schedule appointments with you as soon as we can for instances involving fire and mold, so we can offer you:
Overall comprehensive damage repair
Correction of burst washer hose
Restoration of pipe bursts
Flooded basement water removal
Raw sewage Cleaning
Black water cleanup
Odor control services
Toilet overflow Cleaning
Mold testing services
Mold infestation cleanup
Fungus and mold decontamination
Cleanup of flooded and moldy crawlspaces
Mildew deodorization
Smoke deodorization
Ash and tar cleanup
Restoration of smoke stained walls and ceiling
Cleanup of fire retardant chemicals
Call our disaster restoration experts in Tahoe today and our professionals will do everything necessary to make sure your home is a healthy, safe environment for everyone living under its roof.
Home Disaster Issues Are A Thing Of The Past When We Are On The Job
When floodwaters invade your property the moisture has the potential to inflict a lot of damage on the property, which is why we always act fast.
Our disaster restoration unit in Tahoe uses professional gear to thoroughly dry the area and stop any mold from sprouting from any lingering moisture.
Our IICRC-certified experts in Tahoe not only repair the water damage, but our workers implement smoke and ash cleanup after a fire has ravaged your home, along with repairing all other damage.
No matter what, you can count on us to do whatever it takes to get the job done right. Call us at (530) 290-3468 and see how we can help you.
Call our techs when you need top of the line water emergency cleanup or our any other home water disaster cleanup services in Tahoe and we will be there, ready to make your home a clean, safe place again.
We Want To Be Ones To Get You Out Of A Disaster Restoration Crisis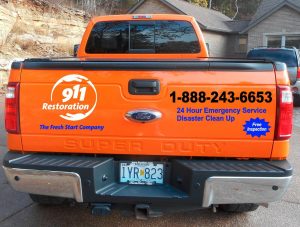 After all, our disaster restoration experts in Tahoe use industry-level equipment to tackle any disaster head on. We have mastered all aspects of property restoration, from repairing leaky valves to completely restoring entire multi-level homes.
It is important to us that you never feel like you have to attempt a cleanup on your own. We aim to show our work ethic to our customers by always making sure that you are always protected.
Our disaster restoration technicians in Tahoe will contact your insurance provider and file your claim.
Call us at (530) 290-3468 and allow us to provide you a free visual inspection.
Serving the communities of Glenbrook, Homewood, Meyers, South Lake Tahoe, Stateline, Tahoe, Tahoma, Zephyr Cove, Tahoe City, Kings Beach, Kirkwood, Incline Village, NV and surrounding area.