Mold Removal in Tahoe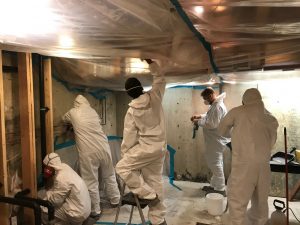 The mold removal specialist in Tahoe at 911 Restoration of Tahoe is determined to make your well-being our number one priority when our staff is called to remediate a mold infestation.
Our specialists ensure that they will provide homeowners with the highest quality customer service experience in the industry, no matter how big or how small your issue may be.
Water damage tends to lead to mold growth when it goes unmitigated. Our mold removal crew in Tahoe is available 24/7/365 to cleanup your water emergency. Call us at (530) 290-3468 and allow us to provide you a free visual inspection.
Homeowners can feel confident when they hire our mold removal technicians in Tahoe knowing that our agents are thoroughly trained to implement mold and fungus services, such as:
Mold testing services
Mold infestation cleanup
water damage remediation
Fungus and mold removal service in Tahoe
Visual mold inspection
Reparations of the source of the mold growth
Mold spore removal
Comprehensive mold and water extraction
Mildew deodorization
Call our IICRC certified workers when you need fast and efficient home remediation on a moment's notice, and our mold removal members in Tahoe will do all we can to get your home back to normal quickly.
Frozen Pipes Can Lead To A Wet, Moldy Home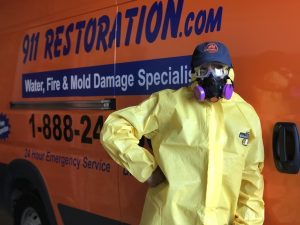 The winters can be very cold, and our 911 mold restoration techs in Tahoe know this can influence the home in many different ways, with a leaky pipe bursts causing moisture to fester into a mold infestation.
When water in the plumbing system freezes, it can cause the pressure to build up in the pipes, creating a burst. Our experts know exactly how to correct all issues in order to stop any mold growth.
A pipe burst is not the only way a mold infestation may begin. If any water gets inside your household it can cause mold spores to blossom into a full blown infestation.
Getting the substance and spores removed completely is not only important to keep your household sanitized, but its necessary to keep your health in tact. Inhaling spores can cause respiratory issues.
Call us at (530) 290-3468 and see how we can help you.
Call our water damage mold removal technicians in Tahoe when you notice any sign of water damage or mold growth in your household and our agents will do whatever it takes to make your home clean and dry again.
We Keep Our Customers At The Forefront Of Every Mold Remediation Job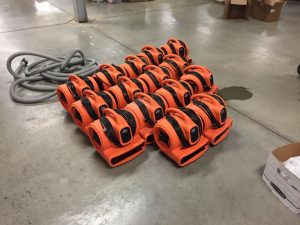 No homeowner is as prepared as they think they may be when a leak or flood causes mold in their living space, and our team of mold damage restoration in Tahoe are aware of the sensitive nature of the situation.
Our crew in Tahoe wants to make sure you feel at ease. This way you can focus on the successful outcome, instead of the immediate problem at hand.
We make this process easy. We take on all responsibility of the water cleanup as soon as our operation arrives on the damage site. Call us at (530) 290-3468 and learn how we can help.
Most homeowner's insurance policies do not include mold remediation. For this reason, our mold removal crew in Tahoe consistently offers affordable prices on all of their services.
Homeowners can rely on us to help you with anything during the remediation process, so call our mold removal techs in Tahoe at 911 Restoration of Tahoe today.
Serving the communities of Glenbrook, Homewood, Meyers, South Lake Tahoe, Stateline, Tahoe, Tahoma, Zephyr Cove, Tahoe City, Kings Beach, Kirkwood, Incline Village, NV and surrounding area.