Sewage Backup Cleanup in Lake Tahoe
If you own property in the beautiful Lake Tahoe area, a sewage backup can be a nasty surprise. Dirty, smelly water inside your home or business drives away customers and compromises the safety of everyone involved.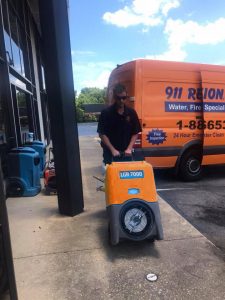 Sewage backups in Tahoe usually occur because of a clog that builds up over time inside your plumbing system, but a sewer or septic tank backup can also cause spills. 
A sewage backup can easily aggravate health issues for you or a resident of your building. If it spreads beyond a single room or happened more than 24 hours ago, contaminated water could already be inside your air conditioning system. Next time you run the air, you could be unintentionally spreading germs throughout your property. The longer dirty water sits inside your building, the greater the risk of water damage, and the more likely disease will spread.
Call us at (530) 290-3468 and allow us to provide you a free visual inspection.
Sewage water damage is dangerous, and even if you wear protective gear, it might not be enough to keep you safe. When you have wastewater inside your property, don't wait to get help.  Contact our expert staff at 911 Restoration of Lake Tahoe. We're available 24/7/365, and we  have over 30 years of experience doing full-service restoration for residential and commercial properties. Because a sewage backup can cause other problems, we also offer mold remediation, water damage restoration, and more.
When you need sewage cleanup in Tahoe, call one of our agents in Tahoe, and we'll be there in 45 minutes or less.
Looking for a Sewage Company to Clean Up Your Property?
When you have the misfortune of finding waste inside your property, do you know who to call? Who exactly handles sewage cleanup? Is it the city? Is it a plumber? You certainly don't want to touch it, but the longer waste sits, the more damage it does.
That's why you need 911 Restoration. Because we're a full-service restoration company, we approach your sewage restoration from every angle, to prevent more problems down the line.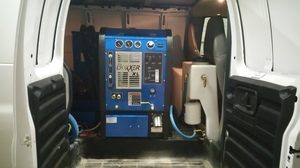 Increased moisture after a backup could lead to mold inside your facility, even on surfaces that haven't come into contact with sewage water damage. That's why our water damage restoration process includes a mold inspection. We also provide effective mold removal for all property owners. 
Did you know it's important to follow CDC and EPA guidelines when selecting chemicals to use inside your property? Otherwise, you could put your health and the safety of your building's inhabitants at risk. At 911 Restoration, we only use EPA-approved chemicals for problems like sewage cleanup and mold remediation. Your safety is our number one priority. 
Don't let the damage from a sewer backup cost you more than it has to. If valuable items inside your property are contaminated by sewage water damage, it's important to have a professional assess the damage. Call us at (530) 290-3468 and see how we can help you.

At 911 Restoration, we'll speak with your insurance adjuster and help you navigate your claim. No matter what kind of insurance you have, we work with all companies to get you the most money back. 
It's also important to have your plumbing and electrical systems – including any affected appliances – checked after a sewage backup. At 911 Restoration, one of our knowledgeable staff will coordinate that for you, so there's no need to pay extra for a plumber.
For sewer backup in the Tahoe area, call our team of experts.
A Restoration Company That Cares
After a sewage backup, you're probably feeling stressed and overwhelmed. Our team of restoration experts is here to put your mind at ease. After quickly and efficiently assessing the damage, we give you a full breakdown of repairs necessary, as well as a proposed budget. We don't start sewage water cleanup without your approval. Because we work with your schedule, you don't have to worry about repairs taking up too much of your valuable time.
Call us at (530) 290-3468 and learn how we can help.
At 911 Restoration, we believe in offering you a Fresh Start. Our workers are trained to find positive solutions in even the most difficult problems. Our Lake Tahoe branch isn't just here to handle your sewage backup. We're here to get your property in its best shape yet. Call us for your Fresh Start today.
Serving the communities of Glenbrook, Homewood, Meyers, South Lake Tahoe, Stateline, Tahoe, Tahoma, Zephyr Cove, Tahoe City, Kings Beach, Kirkwood, Incline Village, NV and surrounding area.