Sewage Backup Cleanup in Tahoe
Having the sewage backup cleanup techs in Tahoe at 911 Restoration of Tahoe standing by at all hours of the night is your best resource for mitigating damage caused by a toilet overflow.
Our team never wants to make you wait for assistance, especially when it comes to a black water issue, so our office is available 24/7/365 to take all calls, making it possible for homeowners to call our sewage backup cleanup staff in Tahoe the moment they experience a problem.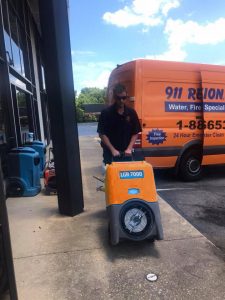 Once we get the details of your situation, our representatives will dispatch a repair team to your home, guaranteeing that our sewage backup cleanup agents in Tahoe will arrive within 45 minutes.
It doesn't matter what type of issue you are experiencing, our experts know how to repair the source of the backup and get your home dry quickly. Our sewage backup cleanup professionals in Tahoe are licensed, bonded and insured to implement the following same day services once we arrive:
Overall comprehensive damage repair
Raw sewage sanitization
Black water cleanup
Floodwater extraction
Leaky pipe repair
Toilet overflow remediation
Decontamination
Odor control services
Restoration of pipe bursts
Restoration of faulty plumbing system
So, call our IICRC certified professionals today to get the most efficient sewage backup cleanup services in the industry.
Our Experts Will Completely Sanitize The Area When We Arrive On The Scene
Our sewage backup cleanup techs in Tahoe encourage homeowners to take advantage of our around-the-clock accessibility and call our experts the moment you undergo a black water emergency.
We will go to great lengths to prevent a sewage overflow from causing permanent damage on your property, which is why our team will inspect the entire scene as soon as we arrive on the scene.
After our sewage backup cleanup staff in Tahoe will use comprehensive equipment to begin removing black water and drying the area, that way your health is sure to stay in tact.
We know that sewage can have an impact on your health due to all the toxins it carries, and our quick and efficient services keeps you and your family safe until the job is complete.
Call our specialists the moment you notice even the slightest sign of a plumbing issue in your home and our sewage backup cleanup pros in Tahoe will do whatever it takes to patch things up quickly.
Our Sewage Backup Cleanup Repair Team Always Puts The Customer First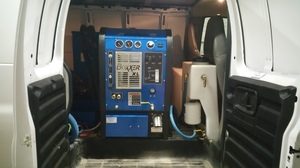 When it comes to any black water backup emergency, no matter how big or small, our sewage backup cleanup experts in Tahoe make sure to always put all their man power in the repair job.
We understand that to the customer any type of sewage-related issue can feel overwhelming, and our sewage backup cleanup team in Tahoe is sensitive to that.
Keeping your emotional well-being in tact is important to our staff, so when you contact our sewage backup cleanup technicians in Tahoe you can be sure that you are getting the care that you deserve.
Call our sewage backup cleanup staff in Tahoe at 911 Restoration of Tahoe as soon as your realize you need expert help with your sewage issue, and our technicians will get you the fresh start you need.