Sanitization and Disinfection Services in Tahoe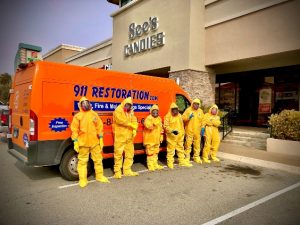 If you feel confused by conflicting information about coronavirus, you're not alone. Many members of our Tahoe community are eager to slow the spread of this dangerous virus. But with so many mixed messages out there, it can be hard to separate sound practices from vague theories. 
First, make reputable organizations your first resource for coronavirus tips and insights. These include the Centers for Disease Control and the World Health Organization.
Second, understand the basic facts about coronavirus. Once you get clarity on how this virus spreads, it's easier to follow the CDC's guidelines for prevention. Despite the myth that coronavirus is no different from the seasonal viruses we're used to, this illness is far more contagious. You can spread coronavirus even when you show no symptoms. And it is possible to carry the virus for as long as 14 days without showing any signs of infection. Call us at (530) 290-3468 and learn how we can help.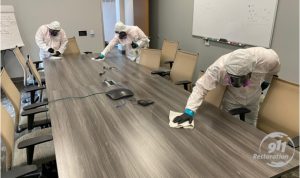 This is why health officials and local governments are pushing for extreme social distancing measures. It's hard to keep from spreading coronavirus when you don't know you have it. The safest option is to stay at home as much as you can. Wash your hands frequently and disinfect your property, whether it's residential or commercial. And always remember that you may easily survive an infection, but others may not. Higher risk members of our community include senior citizens and those who have underlying health conditions. It is not enough to simply limit contact to those you believe are low-risk. Many people in your life live with vulnerable individuals. Your choices affect the people around you and anyone they interact with.
Also work diligently to keep your property clean. Frequent home sanitization is essential, especially if anyone in your household leaves for work or to run errands.
Call us at (530) 290-3468 and see how we can help you.
If you own a commercial facility such as an office or retail store, disinfect your property as often as you can. The people who pass through your space come from all corners of our community. They may even come from other counties and states. Meanwhile, the people you serve could be vulnerable. They may care for elderly parents or immunocompromised children. Show your customers and staff that you put their best interests first by maintaining a strict routine of disinfection.
You can always turn to 911 Restoration of Tahoe for help. We provide disinfection services in Tahoe and throughout the wider community. Our covid 19 cleaning crew covers all properties, both residential and commercial. They adhere strictly to CDC and EPA protocols, working hard to help you offer reassurance to your family, employees, and buyers. Above all, we offer compassion and clear communication. We know the burden of disinfection is heavy for everyone at this time. Our goal is to help ease your load and your mind.
These are hard times for Tahoe, our nation, and our world. But as in every disaster, you have an ally in 911 Restoration. Call at (530) 290-3468 today.