Crime Scene Cleanup in Tahoe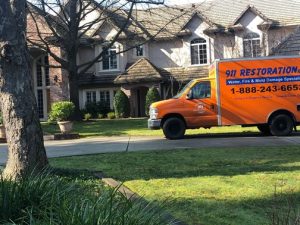 If your property is the scene of trauma or crime that leaves biohazards behind, call 911 Restoration in Tahoe to restore cleanliness and order. We are on call 24/7/365 and arrive at your property within 45 minutes. After a free visual inspection for property owners only, our experienced crime cleanup team gets to work using proper hazardous protection and equipment. 
Our licensed, bonded, and insured technicians are highly trained in biohazard cleanup after trauma, injury, crime, or death. We also understand that this is a difficult time for you and your loved ones. 911 Restoration Tahoe offers comprehensive crime scene cleanup delivered with discretion and compassion. We are experts at biohazard disposal in accordance with local, state, and federal guidelines. 
No one anticipates that their home or business could become a crime scene. However, blood and bodily fluids must be cleaned professionally to prevent harmful pathogens from spreading. Our IICRC certified technicians ensure that your property feels, looks, and smells fresher and cleaner than ever. 
911 Restoration Tahoe is a locally owned and operated business that is backed by a nationwide leader in property restoration and rejuvenation. We are the Fresh Start company that cares about the health and safety of our customers. When you need prompt, thorough biowaste or chemical cleanup, call 911 Restoration in Tahoe for reliable same-day service. 
When the Police Leave, 911 Restoration of Tahoe Arrives
Death, crime, or trauma scenes require specially trained technicians to remove every trace of blood and biohazardous waste. Even a tiny trace of bodily fluids or chemical waste endangers the safety of you and your loved ones. 
911 Restoration Tahoe employees have the tools, technology, and knowledge to remediate a crime scene safely and thoroughly. 
911 Restoration Tahoe has over 35 years experience, including full service 911 water restoration, mold, and fire restoration for residential and commercial properties.
Our crime scene cleanup service is available 24/7/365 and includes:
Deep cleaning and sanitizing

Disposing of biohazardous waste associated with a homicide, suicide, or accident

Checking structural integrity of your property 

Performing emergency boarding, packing, or storage 

Carpet cleaning and removal

Complete restoration or renovation as needed
We work with all insurance companies and can bill your insurer directly. Our friendly trained professionals take care of the paperwork and the details. 
Full Service Cleaning with Discretion and Compassion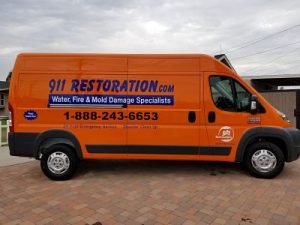 We understand the need for discretion when it comes to crime scene cleanup. When we are hired to conduct this type of cleanup, we help you maintain your privacy. As far as your neighbors can see, 911 Restoration trucks are at your home, just as if we were there for water damage, mold remediation, or another property disaster. 
Because of the health risks associated with crime scenes, we usually recommend that property owners stay away from the area to avoid potential contamination. Our techs have personal protection equipment (PPE) including biohazard suits, face masks, respirators, shoe protectors, and many sets of gloves. 
911 Restoration Tahoe is certified by the Environmental Protection Agency (EPA), the Environmental Assessment Association (EAA), and the Cleaning and Restoration Association (CRA). We follow protocol established by the Centers for Disease Control and Prevention (CDC) for biohazardous waste and chemical cleanup. 
Our business is fully operational during the Covid-19 pandemic, with every precaution taken for the continued safety of our team and our customers. We practice social distancing and wear masks when meeting customers face-to-face. 
Crime scenes require not only a physical deep cleaning and Cleaning, but an emotional cleansing. 911 Restoration Tahoe erases all signs of this unpleasant situation. Our Fresh Start service leaves your property looking better than it did before. 
Call 911 Restoration of Tahoe today for a free visual inspection for property owners only, insurance consultation, and written estimate. We look forward to serving you.