Fire Damage Restoration in South Lake Tahoe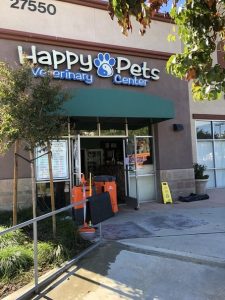 There are few experiences as devastating as a property fire. Even a puffback incident has overwhelming consequences, making your home or business feel contaminated with smoke damage, nasty stains, and an odor that seems like it will never go away. The good news is that you can always count on 911 Restoration of Tahoe for compassionate puffback cleanup and fire damage restoration in South Lake Tahoe and the surrounding areas. Our certified fire cleanup crew provides full property restoration. They don't just restore your home or business to normal. They rebuild better than before, turning today's disaster into tomorrow's Fresh Start.
Every fire damage restoration technician has been thoroughly trained in all aspects of fire restoration, smoke damage restoration, and puffback cleanup in in South Lake Tahoe. No matter what your property has been through, they can handle it. They clean smoke damage from every surface, remove odors permanently, repair and replace compromised materials, and even clean dishes and furniture. Has your home or business been flooded by the fire hose? The smoke removal staff is also IICRC certified in water damage restoration and mold remediation.
Call us at (530) 290-3468 and allow us to provide you a free visual inspection.
Your dedicated fire restoration contractors in South Lake Tahoe cares about one thing: your peace of mind. They've seen a lot of neighbors deal with the consequences of a property fire, especially given the dry climate and risk of wildfires in the Tahoe area. They know what you're going through and understand that a fire changes your life forever. Their goal is to turn things around so that this horrifying incident ultimately changes your life for the better.
If it's time to rebuild, it's time to call 911 Restoration of Tahoe.
Full-Service Fire And Smoke Restoration In South Lake Tahoe
Wondering which fire damage restoration or puffback cleanup services you can expect from 911 Restoration? Here's the short answer:
All of them.
Whatever it takes to make your home or business new again, that's what we do.
When the fire cleanup crew arrives at your property, they provide a free fire damage assessment so you have a full understanding of what services you need to get back on your feet. They pack out and store any belongings that might be at risk of damage during the smoke restoration and puffback cleanup process. Then, they set to work cleaning the space from top to bottom. They use soda blasting techniques for ash, soot, and smoke removal. As you likely know by now, smoke damage comes with a foul and pervasive odor. Your fire damage restoration staff use professional tools to either eliminate or seal any odor-causing particles so you can breathe easy again.
If any structure or material has been permanently destroyed by fire or smoke damage, the puffback cleanup experts repair or replace it. They are extensively trained in all property repairs, including roofing, drywall, and flooring. 
One common-but-easily-forgotten aspect of fire damage restoration is flood cleanup. If the flames were extinguished with the help of a fire hose, you've likely got a home or business that's been saturated with water. The fire cleanup crew takes care of that, too. They bring in professional fans to dry out the area quickly in the hopes of preventing rot or other water-related damage. They also conduct a mold inspection and provide professional mold removal services if they discover an infestation. Call us at (530) 290-3468 and see how we can help you.
By the time the smoke removal team leaves your property, your beloved home or business will feel brand new and stronger than ever. Don't worry if it's hard to imagine now. Let 911 Restoration do the imagining for you.
Call now and get ready to put this nightmare behind you.
Which Fire Cleanup Services Are Covered By My Insurance?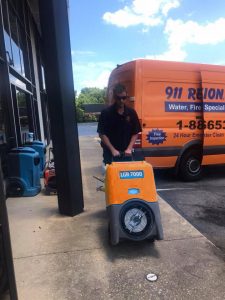 The technicians at 911 Restoration believe it's important to provide clear communication, total transparency, and helpful information when our neighbors are going through such a difficult time. In fact, the fire damage restoration staff invites you to consider them your fire information center, always ready and available to answer any questions you have.
As with most things in life, the matter of expense is often front and center in the minds of property owners. What will puffback cleanup cost? Does insurance cover fire damage restoration? And if so, what services are included? Smoke removal? Roof repair? Cleaning services? Mold decontamination?
To make things easier on you, the smoke restoration staff provides a free insurance consultation to help you make sense of your coverage. They explain which services your provider will pay for. They also give you a hand with inventory and loss itemization. They file your claim for you. Then, they bill your provider directly so you can think less about chasing down money and more about moving forward.
Call us at (530) 290-3468 and learn how we can help.
When you call 911 Restoration for fire remediation in South Lake Tahoe or a nearby community, you get more than excellent restoration services. You get compassionate care from a company who puts you first. And isn't that what you deserve?
Call 911 Restoration of Tahoe today for true service and peace of mind.
Servicing the cities of Glenbrook, Homewood, Meyers, South Lake Tahoe, Stateline, Tahoe, Tahoma, Zephyr Cove, and surrounding areas.